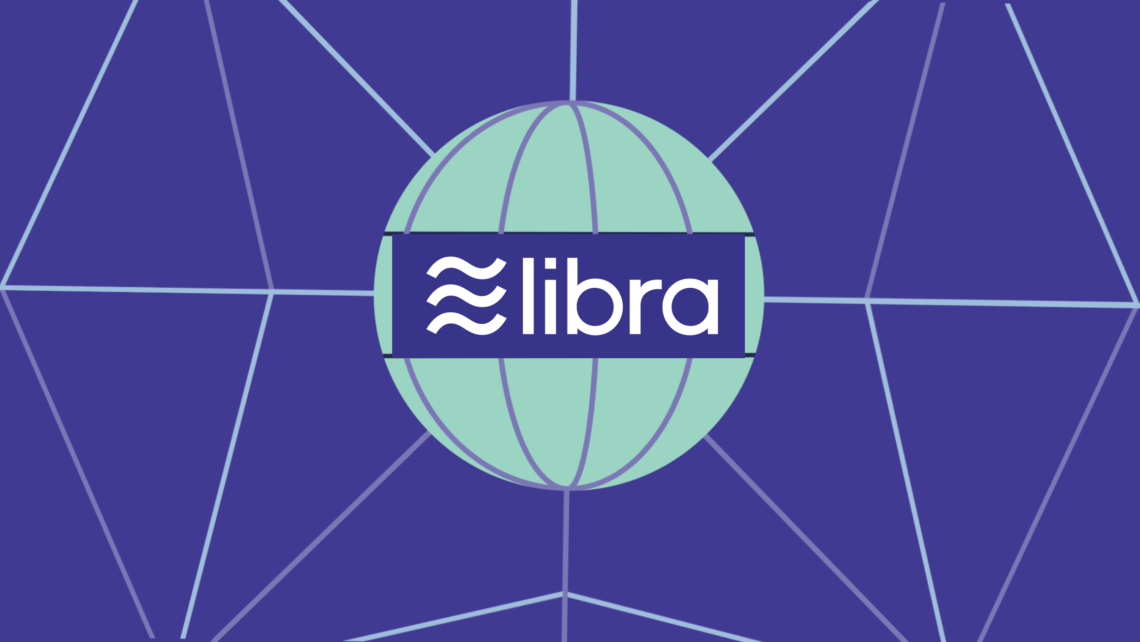 Well, it's here folks — Blockchain's, "Netscape Moment"
The catchphrase of course, hearkens back to 1995 when a California startup called Netscape launched its initial public offering. The flagship product was the world's first commercially viable web browser ushering in widespread adoption of the internet.
It took General Dynamics 43 years to reach a valuation of $2.7 billion in the stock market. It took Netscape about a minute.
Turns out the internet wasn't just a fad. It appears that blockchain isn't just a fad either.
Facebook has announced that it will launch its own cryptocurrency called Libra. The new cryptocurrency will be a stablecoin, but instead of being pegged to a single currency, it will be pegged to a basket of currencies.
The documentation for Libra was released yesterday (6-18-19) and the launch of the coin is set for Q1 of 2020.
Facebook has secured the backing of over a dozen companies. These companies include Visa, Mastercard, PayPal, Uber, Stripe, Booking.com and others
Each company is investing roughly $10 million to fund development of the currency, and become a member of the Libra Association, a governance consortium.
Keep in mind that Facebook has 2.4 billion active monthly users who will now need to be educated on cryptocurrency and blockchain by Facebook in the run up to Libra's launch next year.
That's enough for widespread adoption of cryptocurrency in and of itself.
Couple that with a report from 2018 that 82% of Fortune 100 companies are exploring blockchain solutions (likely a higher percentage now) , the doubling of crypto users in 2018 (a bear market mind you), and JPMorgan Chase's recent analysis that Bitcoin is now showing a greater influence from institutional investors.
Why you should care?
Before we get into the potential ramifications of Facebook's entry into crypto we should also consider what Ryan Selkis, the CEO of cryptocurrency research firm Messari said recently:
Over the next few decades, Millennials stand to receive trillions of dollars through the "Great Wealth Transfer," Selkis noted in a tweet.
Many expect this demographic to receive $30 trillion, he stated, and if only 1% of this sum ($300 billion) goes into digital currencies, "crypto will be a multi-trillion dollar asset class."
The "Great Wealth Transfer" is a term used to describe the $65+ trillion of wealth moving from Baby Boomers to their heirs. As it turns out, the biggest demographic for cryptocurrency are Millennials.
What this all represents is a multi-trillion dollar generational investing scenario. An opportunity perfectly poised to ride the coming wave of widespread adoption.
For all its promise and potential though, cryptocurrency still has a big problem – usability.
To receive payment in cryptocurrency the recipient needs to manage an address consisting of a long, alpha-numeric string of characters that looks like this:
0xE9863213B7E16949298e89CFEaF2E53385b96996
Surveys show that most users experience anxiety around using cryptocurrency wallet addresses. Due to the tamper-proof nature of the blockchain and the absence of a 3rd party in a peer-to-peer transaction, if you get the address wrong by even just one character there's a chance that money being sent will be lost forever.
It's also not easy to remember a long alpha-numeric string of characters. Cryptocurrency users typically have to run through a multi-step process of copying and pasting their public addresses in order to provide a paying party an address to send to.
Just out of stealth mode, Florida-based startup Total Network Service has solved this problem once and for all with a product called Digital Names.
Digital Names does for cryptocurrency what domain names did for the internet back in the 90s.
Rather than remember a numerical ip address for a website you simply type in www.google.com and arrive at the desired destination.
With Digital Names rather than manage a cumbersome address like this:
0xE9863213B7E16949298e89CFEaF2E53385b96996
for $19.95 a year you can register a user-friendly Digital Name like $cryptodad.btc to use instead.
Although Total Network Service is still in fundraising mode the global infrastructure for Digital Names has been deployed and is fully operational at https://www.digitalnames.io
The TNS system can manage several hundred million Digital Names and over 10k names have been sold so far. TNS is in discussions with major cryptocurrency wallet providers and exchanges regarding integration of the Digital Names technology.
Other features included with Digital Names:
The ability to use one name for multiple cryptocurrencies ($cryptoguy.btc, $cryptoguy.eth, etc.)
Is blockchain agnostic. The TNS network is a name resolver layer that sits above the entire blockchain ecosystem.
A simple and affordable purchasing model
Management dashboard
A robust reseller program
The ability to automatically send predefined payment amounts to a group name that get routed to all the members of the group (think payroll solution)
To learn more about the current security token sale for Total Network Service please contact Thomas Carter at thomas@dlbx.io / 760-212-4283